Product Description
With the Anatomical Shoulder System, and now with the innovative Anatomical Shoulder Inverse/Reverse System, Zimmer offers surgeons a complete shoulder solution with the possibility to revise hemi- and total-shoulder arthroplasties with the current implanted cemented or press-fit stems to a reverse shoulder.
The Trabecular Metal™ Technology Reverse Base Plate may be used with the Anatomical Shoulder™ Inverse/Reverse Stem. Such revision might be necessary in the setting of irreparable rotator cuff tear. This greatly simplifies and shortens revision surgery, since the need to remove a well-fixed stem is eliminated.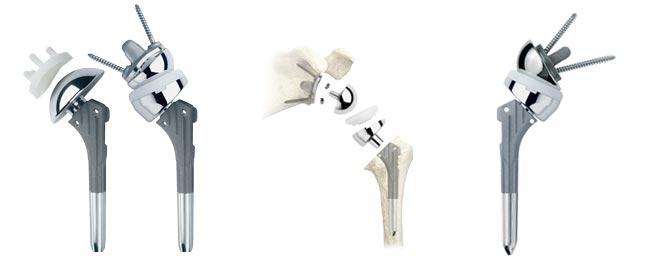 The Trabecular Metal Technology Reverse Base Plate and glenosphere is compatible with the Anatomical ShoulderInverse/Reverse System.