For patients who have sustained diaphyseal and/or metaphyseal long bone fractures, the surgeon's choice of fixation is clear. Developed by surgeons for surgeons, the M/DN Intramedullary Fixation System meets the needs of orthopaedic surgeons and hospitals alike with implants and instruments that deliver strength, flexibility, and ease of use.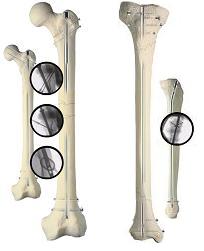 Maximally Effective
The M/DN System includes a femoral nail that serves both interlocking and reconstruction applications, a tibial nail, a humeral nail, and a retrograde femoral nail. Innovative targeting instruments help make implantation simple and accurate.
Minimally Invasive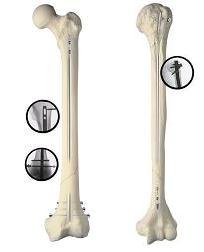 The Zimmer® Minimally Invasive Solutions™ (MIS™) Procedure helps patients get back to their lives faster. The procedure allows for easier access to the medullary canal and uses fluoroscopy instead of standard palpation to determine the correct entry point. This can help minimize damage to muscles and fascia during nail insertion.